Peace kitchen is a weekly social initiative to provide fresh and healthy vegeterain food for more than 100 people in a sitting. The kitchen happens once every Thursday. This kitchen serves people who have lost their social safety net and are homeless. It is a healing space for all who come to feast or serve.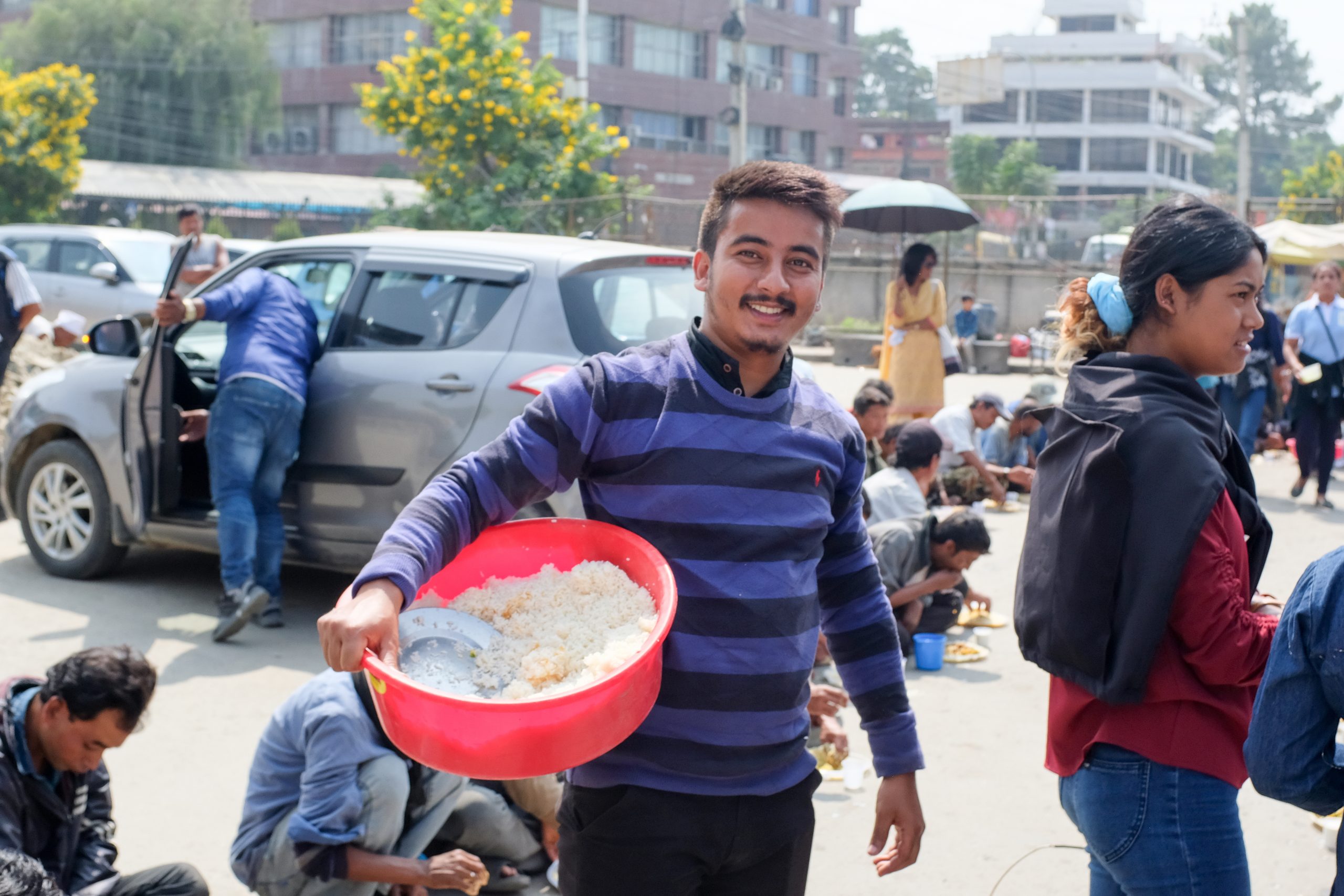 This kitchen started in 2004 and Nagarik Aawaz manages it. The young adults from conflict-affected families prepares and serves in this kitchen voluntarily. Till date we have conducted 860+ Peace Kitchens. This kitchen is funded by individual donors.
Peace kitchen sustains through the continued support of individual donors. It is a philanthropic activity and welcomes the donation of any amount according to the wish of the donor. Nevertheless, the cost to run one kitchen is NPR 15,000/-. A special feast is prepared in Nepali festival of Dashain. You can donate directly to our representatives or through bank transfer. Please contact us for further information.
Bank Name: Siddhartha Bank Ltd. (Satdobato Branch) 
Account Name: Nagarik Aawaz Peace Kitchen 
Account No.: 01815206486