Nagarik Aawaz is a peacebuilding organization. We started our journey at the time of armed conflict in Nepal (1996 – 2006). The grievances and sufferings still exist in the communities. Our vision is just and peaceful Nepal. We believe that youths and women play a key role in making our dream a reality. We invest in personal transformation of youths & women and help them become leaders with a strong belief in nonviolence. We provide space and resources for the young leaders to flourish. Our programs and initiatives provide opportunities for the communities to sustain peace and nurture peaceful leaders.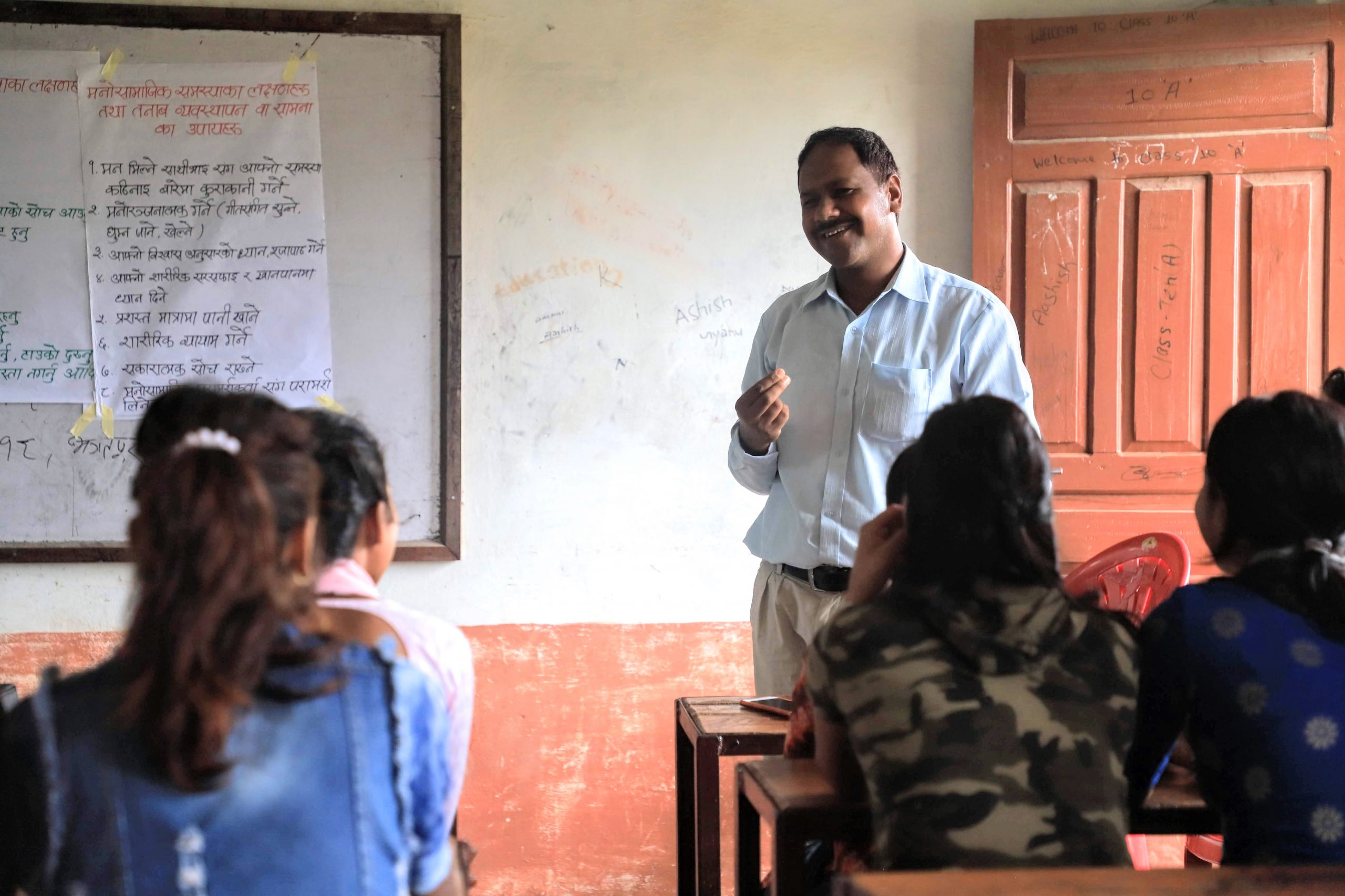 Youths Directly Saved During Armed Conflict of Nepal.
Strategic Peacebuilding Programs Implemented
Peace Centers in Communities
Community Peacebuilding Activitiies Carried out
Districts of Nepal reached (out of 75)
Interactions Regarding sustainable peace in Nepal​
Community Young Peace Leaders
Networks of Peacebuilding District Organizations
Women Peace Activists who are conflict-affected
This value guides us to practise empathy in our actions and serve the people from our heart. We care for human dignity and frugal utilization of resources and manage conflict through nonviolence.
Peace has to be felt by each individual in a way that is defined by them. We help promote peace which exists in everyday experiences of people and help them live with dignity and justice.
Developing physical and psychological space where people can feel safe and secure to express, engage and strive for a better future. Additionally, practice transparency, accountability and responsibility to manage conflict through nonviolence.
Human relationships are the foundation for peace and harmony. It enhances relationships and trust between individuals and groups. This, in turn, creates a favourable environment for individuals and groups to work together, to accept each other's differences and heritage, and to bring them closer together for sustained peace and harmony.
Listening to Unheard Voices
We plan our responses keeping people in our heart, listening to their voices and dialogues, and valuing their needs and aspirations in relation to fostering peace and harmony among people, groups and the society as a whole. 
Meet our team members as they describe what is peace for them.