We are a peacebuilding organization. We inspire young people and women leaders to create peace in their communities. In 2001 the killings and tortures were highest in Nepal due to the armed conflict. Our founder Rita Thapa started a space to talk about peace and save lives. We help in the personal change of young people and women. Our values make us different. It guides our strength to heal people. Help Nepal never go back to the armed conflict.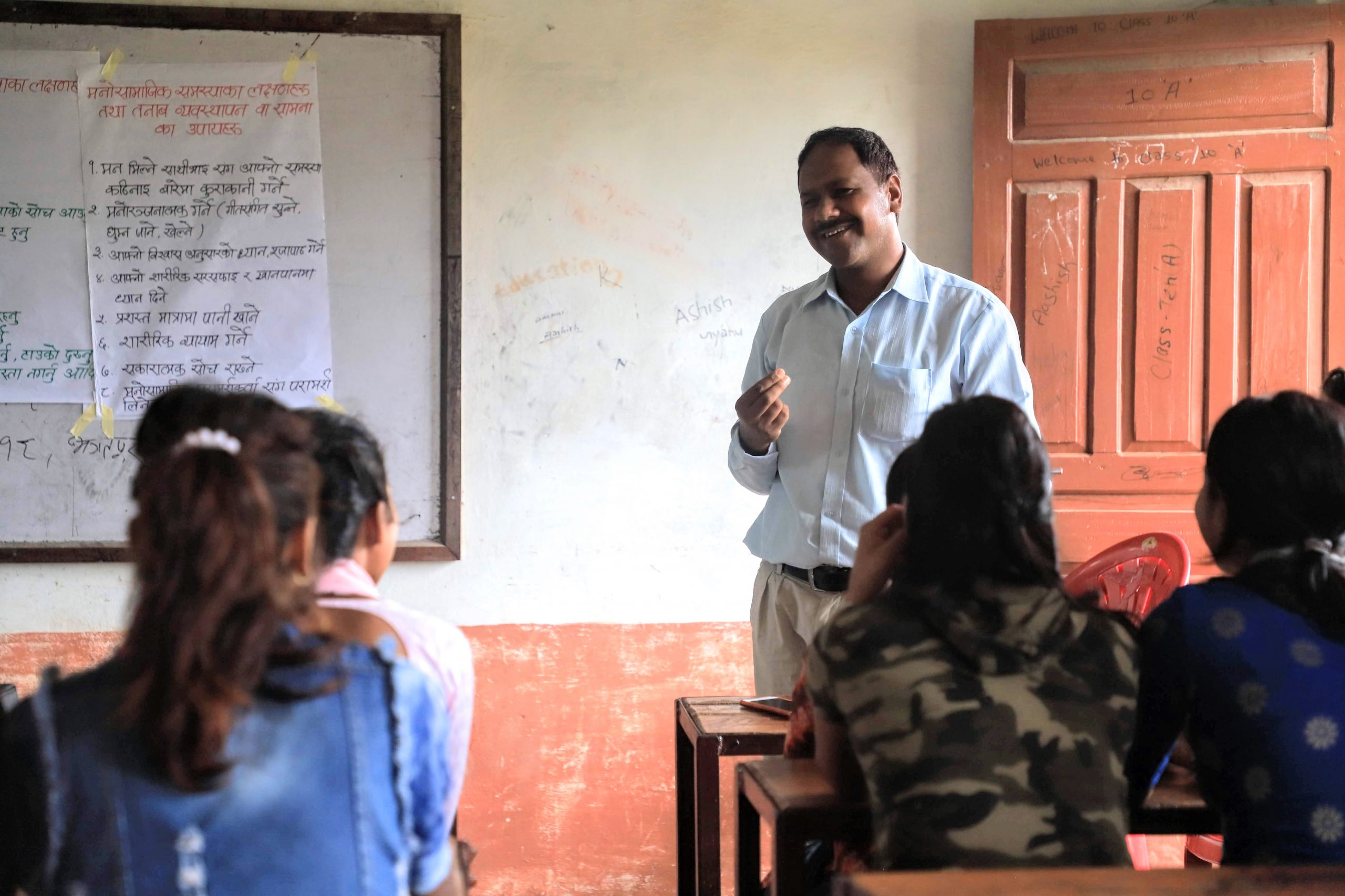 In 2001, we had a simple hope during a complex situation of Nepal. We hoped to save people's lives during the armed conflict in Nepal. In April 2001, Rita Thapa called upon her fellow activists for support. We then started with immediate responses to save lives. We gave small relief so that people can live. A woman coming from Humla, Nepal recalls how our team member went to her with a bottle of ghee when she just gave birth (in the following video) during the armed conflict. During that time she fled to Kathmandu from Humla to save her life.
Realizing that we need to do more in 2003, we did a small research. The research was on conflict-affected widows. Through this research and regular interactions we held, we found out that we had to save youths. They were the most at risk. We adopted a slogan, "Save seeds in famine and save youths in war". We aided more than a thousand youths in less than ten years. We assisted them channel their anger and heal. Gave them skills of leadership and small economic support. Inspire them to adopt non-violence. We did that through a program called Displaced Youth Volunteer Program. Through this beautiful program, we gained amazing team members and peace practitioners like – Mr Hari Bahadur Dhami, Mr Govinda Acharya, Ms Pingala Basnet, and Ms Bishnumaya Gharti. In Nagarik Aawaz we pride ourselves on our values. This was the program we grounded all our values upon.
We knew working alone would mean nothing so we created pool of organizations who dedicated for peace work and save youths. Sixteen organization came with us in this loose network called –  Joint Initiative for Peace. We still work with them to implement our projects collaboratively. This network still works as a think tank group to analyze the context and actions needed in the changing context of Nepal.
In 2009, Rita Thapa started a process to hand this organization to the young leadership. Finally, in 2011 Dr Susan Risal, PhD took over the leadership. Nepal was also changing during that time. Nepal started its transition to peace. We took our values and expanded it in our communities. We started to work on the social and psychological reconciliation of conflict-affected women. We started to create young leaders adopting transformative peace leadership. We designed projects to help in the reconciliation of conflict-affected women within, and to address structural violence. Our goal was simple, We want to help Nepal never go back to armed conflict and help make Nepal a Just and Peaceful country.
The further we dedicated ourselves to peacebuilding we started to learn the importance of the past. Then in 2017, our team again sought the leadership of founder Rita Thapa to further our vision of – never again to armed conflict. We have started to build a space dedicated to peace practices in Nepal and for remembrance of armed conflict. We want to keep alive the narratives of people who experiences the armed conflict and survived it. We want our future generation to learn from our history. This is our dedication of 20 years and our vision.
Care is to show up when no one does. It is to wait patiently. If we really care, we stand for it. It is to think of others and yourself. Care is being a loving friend.
Peace is different to every individual. Peace is when you can choose. It's the feeling of being happy and rested. Peace is a feeling of lightness in our hearts. We want everyone to feel this. We all deserve this.
Here we can say what we want without being afraid. Learn new ideas. Think about a better future. We can solve problems with love and care. We don't judge here.
We can only trust people we know. To know each other, we must sit together. Help each other. That's how we build trust. No matter how different we are. Together we stand. Divided, we fall.
Listening to Unheard Voices
Our society is divided into small pieces. Some pieces are big and some are small. To make us a whole we need all these pieces. For that, we don't have to do much. We have to listen.
Youths Directly Saved During Armed Conflict of Nepal.
Strategic Peacebuilding Programs Implemented
Peace Centers in Communities
Community Peacebuilding Activitiies Carried out
Districts of Nepal reached (out of 77)
Interactions Regarding sustainable peace in Nepal​
Young Community Peace Leaders
Peacebuilding District Organizations
Women Peace Activists who are conflict-affected
Meet our team members as they describe what is peace for them.