We are a peacebuilding organization. We inspire young people and women leaders to create peace in their communities. In 2001 the killings and tortures were highest in Nepal due to the armed conflict. Our founder Rita Thapa started a space to talk about peace and save lives. We help in the personal change of young people and women. Our values make us different. It guides our strength to heal people. Help Nepal never go back to the armed conflict.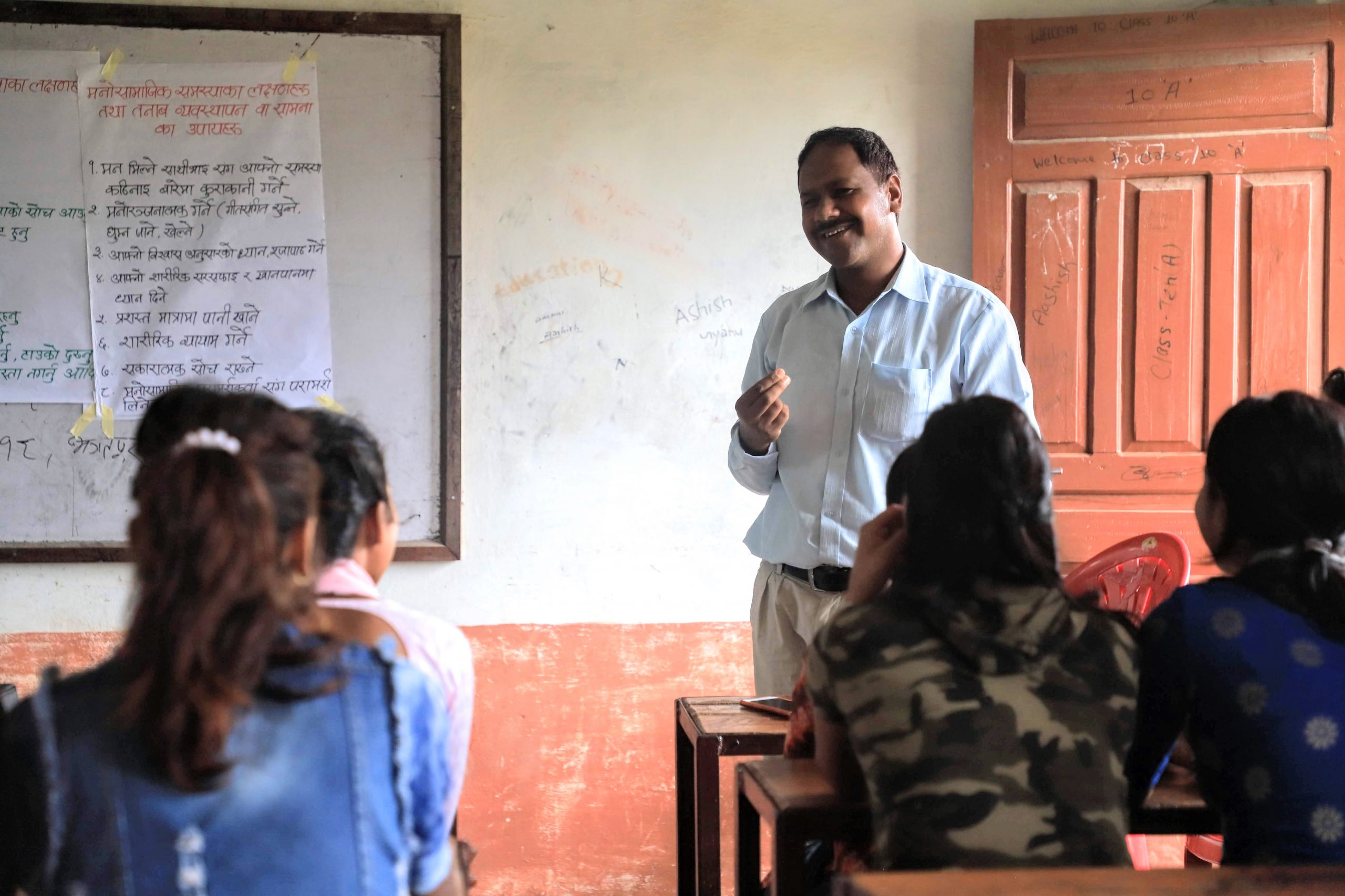 Care is to show up when no one does. It is to wait patiently. If we really care, we stand for it. It is to think of others and yourself. Care is being a loving friend.
Peace is different to every individual. Peace is when you can choose. It's the feeling of being happy and rested. Peace is a feeling of lightness in our hearts. We want everyone to feel this. We all deserve this.
Here we can say what we want without being afraid. Learn new ideas. Think about a better future. We can solve problems with love and care. We don't judge here.
We can only trust people we know. To know each other, we must sit together. Help each other. That's how we build trust. No matter how different we are. Together we stand. Divided, we fall.
Listening to Unheard Voices
Our society is divided into small pieces. Some pieces are big and some are small. To make us a whole we need all these pieces. For that, we don't have to do much. We have to listen.
Youths Directly Saved During Armed Conflict of Nepal.
Strategic Peacebuilding Programs Implemented
Peace Centers in Communities
Community Peacebuilding Activitiies Carried out
Districts of Nepal reached (out of 77)
Interactions Regarding sustainable peace in Nepal​
Young Community Peace Leaders
Peacebuilding District Organizations
Women Peace Activists who are conflict-affected
Meet our team members as they describe what is peace for them.