Nagarik Aawaz was established in 2001. In 20 years, Nagarik Aawaz has specialized in peace practices focused on making peace leaders. Nagarik Aawaz designs its initiatives to strengthen social harmony and decrease structural violence in the communities.
Peacebuilding program focused on Conflict-Affected Women:
With the financial support from the Foundation for a Just Society (FJS), Nagarik Aawaz has been implementing this program since 2016. This project aims to contribute to the movement-building of 55 women peace activists and promote their recognition as community peace leaders in their society and advance their skills and knowledge. This program has made remarkable changes in the communities by creating safe spaces for conflict-affected women to express their opinion and create a platform in the local decision making structures.
This program has been promoting psychosocial well-being, leadership skills, and creating space for exchange learning and sharing from a diverse group of conflict-affected women. The project had made various interventions for the overall leadership development of women leaders. The program has helped enhance leadership quality and create a momentum of seeking justice for women.
COVID-19 has hit hard to these most vulnerable groups of conflict-affected women. It pushed these women beyond the poverty line, who were already in multiple sufferings in terms of physical and mental health. The pandemic snatched the menial jobs that they carry out to sustain their life. Therefore, Nagarik Aawaz has provided some relief support to these women and other conflict-affected women from their localities.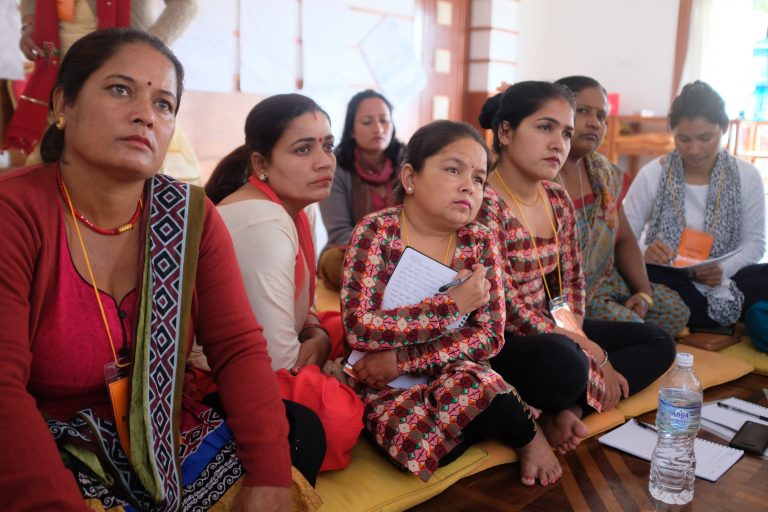 Deepening Women's Peace Table in Nepal
Since 2018, we are implementing the Deepening Women Peace Table Program (WPT) in all seven provinces of Nepal with the financial support of Peace Women Across the Globe (PWAG). This program is a strategic project for Nagarik Aawaz to realize our vision of a just and peaceful Nepal. It is fundamental in sensitizing institutions to sustain peace and help them understand the dignity and the voice of conflict-affected women. Through this program, we can inform local federal structures to prioritize the needs of conflict-affected women in their resources. These programs allowed informing local representatives about the issues of conflict-affected women in local federal structures.
Total 175 conflict-affected women, 75 local government authorities and more than 50 other stakeholders participated during the WPT in this year. Conflict-affected women organized more than 15 local level women peace tables in various districts.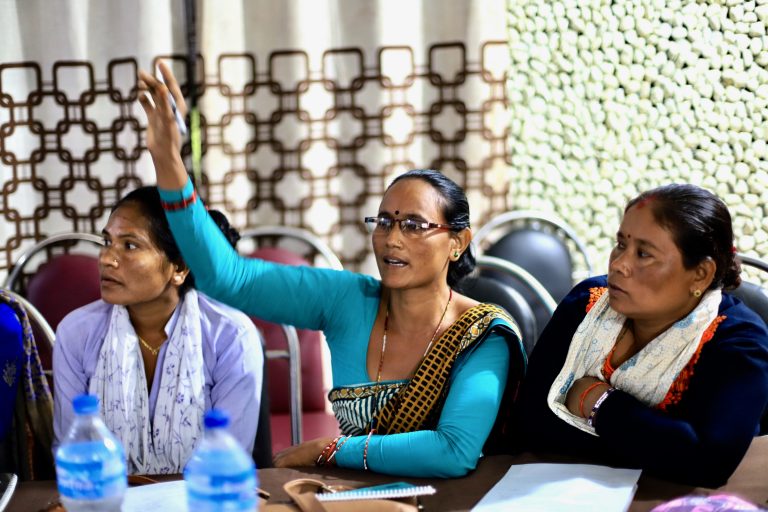 Building Leadership for Women, Peace, Security & Equity
We are implementing this program in Rolpa, Dang, Bardiya and Kailali districts in partnership with NWCSC, Dang and TWUC, Bardiya. ifa-Germany funds this program, and it is in the first phase from March to December 2020. The program aims for social and cultural establishment of women who faced sexual violence, torture and women whose husbands were disappeared during the time of conflict.
Our objective is to build the leadership of 40 women who faced sexual violence and whose husbands have disappeared during the time of conflict. Additionally, socially and psychologically empower 60 women who suffered sexual violence and whose husbands have disappeared during the time of armed-conflict (through participation in various programs/activities). Finally, establish partner organizations as leading organizations working for women, peace, security and equity in their respective districts.
So far, we successfully established four peace centers in the working districts, and the team have creatively implemented the activities even during the time of the pandemic. 40 conflict-affected women are working as Women Peace Facilitators (WPF), and 44 conflict-affected women are already selected by the WPF in all four districts and they are receiving counseling service from Psychosocial Counselors. The partner organizations have built a good rapport with the stakeholders, and they are receiving support from them for effective implementation of the program.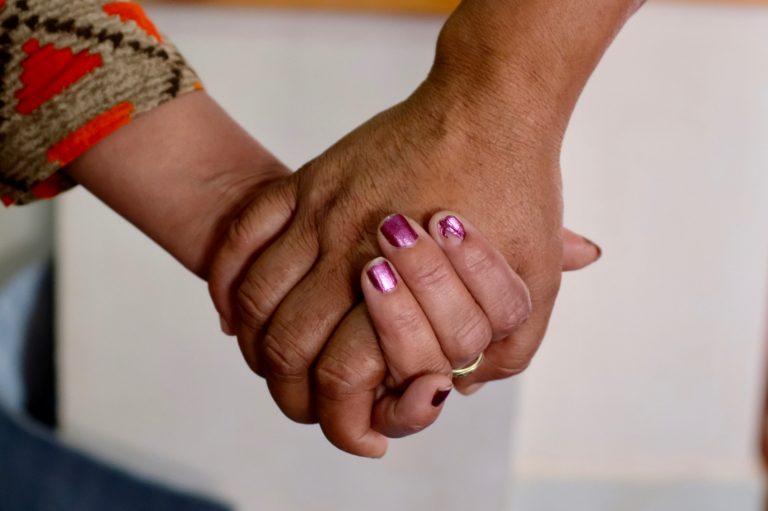 Peacebuilding program focused on social harmony and youth leadership:
Local Capacities for Peace
Nagarik Aawaz is implementing this program since April 2017 with the financial support of Misereor, Germany. The second phase of LCP is carried out in 3 districts. NA itself is implementing the program in Nawalapur, and it is implemented through partner organizations CVSWDC and Mukti Nepal in Kanchanpur and Siraha respectively. This program aims to capacitate young people in Madeshi and far-western communities and make them ambassadors of peace. The ambassadors are helping to increase social harmony in their communities, help aware people about mental health issues and support them through counselling. Eventually, we are helping partner organizations to become peacebuilding organizations.
This project has played a crucial role in the mitigating conflict in Siraha and Kanchanpur communities. So far, Peace Centres have been established in all districts and youths have been mobilized as Peace Ambassadors to run community peace initiatives in the Centres. All staff, partner board members and Peace Ambassadors have been trained in various capacity building training run by Nagarik Aawaz and has received excellent feedback from the community- and district-level stakeholders.
The program is extended till 2022 and has added five wards of Madhyabindu Municipality of Nawalpur district. Two new Peace Centers are established in the Nawalpur area and have selected new Peace Ambassadors for that area. The project also complements the local term project of Nagarik Aawaz called Peacebuilding Memorial & Learning Center. This project has been able to sensitise and encourage young people to come in the leadership of their community.
Thirty-two youth peace ambassadors are actively working for community peacebuilding, and they are recognized as youth leaders by their communities. The program activities are effectively implemented in all three districts and the relationship with local stakeholders are getting stronger. The partner organizations are being recognized as peacebuilding organizations.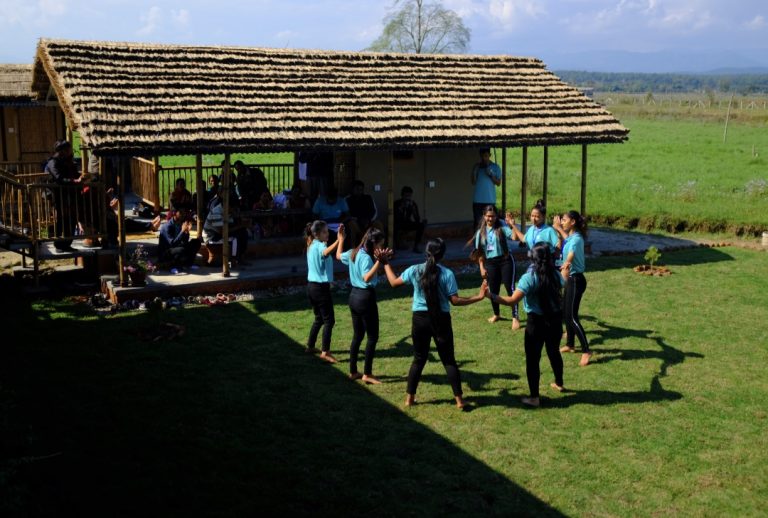 Change-makers for Sustainable Peace
Since January 2020, with the financial support from Bread for the World, Germany the Change Makers for Sustainable Peace program has been executing in Ikudole, Ghusel, and Devichaur at Lalitpur and Madhyabindu Municipality, Nawalpur (ward no. 5 and 15). The main objective of this program is to establish sustainable peace infrastructures and institutions that are accepted by the communities to help mitigate the growing insecurities and weak institutions. Following up on the success of the program Change Makers for Peace and Reconciliation Nagarik Aawaz designed a follow-up program called Change Makers for Sustainable Peace 2020-2022.
By the end of this project, Peace Volunteers and Peace Ambassadors will be particularly from Dalit & Tamang communities will be recognized as young leaders for peace in their communities. The program aims to hand over two Community Peace Centers (CPC) to the local communities by the end. CPC will be recognized and accepted by the constituencies as a safe, strong & competent peacebuilding institution.
So far we have been able to appoint peace ambassadors and volunteers, and are conducting program orientations and started training.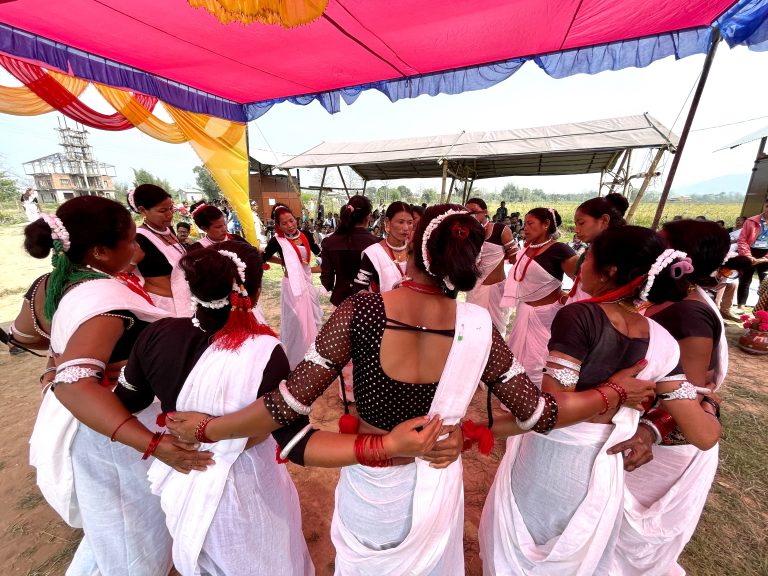 In partnership with KURVE Wustrow (Germany), this program is in effect in five different areas located in Lalitpur District: Lele, Lubhu, Lamatar, Champi, and Dukuchhap since January 2015 (ended in 2020). We have been engaging with conflict-affected and marginalized youths, community groups, and local stakeholders through this project. This program aims to promote youth leadership to coin their voice in the decision-making process, establish and promote Infrastructure for Peace, and promote psychosocial care and mental health as one of the peacebuilding tools.
The major highlight of this program is the establishment of the Peace Centers in all five working areas of Lalitpur. Out of 5 Peace Centers, the program has been able to hand over three Peace Centers to the community. The community groups own these infrastructures of peace. This program has made a significant contribution in establishing youths as leaders in their communities.
As an example, Peace Ambassador Bibek Khadka from Dukuchhap has been able to be the licensed mediator of his community and a member of Road Consumers Committee of Godawari Municipality of ward No. 08 with his leadership quality. Nawayuwa Sanjal (A local level Network) has nominated Bibek as their program coordinator. This program has made significant changes in the community and established psychosocial rooms in 11 community schools and provided psychosocial training to 45 female health workers and 33 teachers.